For the first dive into her series Living the Questions/Living into the Answers Diana talks about
obedience
. What a word.
My
Who Is HisFireFly
page boldly states:
I desire to walk in radical obedience to His voice
but what does that really mean to me?
I have followed rigorous Bible reading plans
learned much, but often felt lost at sea
I sensed Him telling me not bite off more
than I could chew, to read less, meditate more
allow Him, not a schedule to lead me
I attempted to be faithful in prayer
yet never fit the pattern
of warriors and intercessors
who tried to school me
no list of requests for me
instead I simply seek His presence
abide, wait, respond
He said
when you're breathing you're praying
so I relax into that
a few years ago
I sensed Him repeating to my spirit
On assignment. My work. Stay close and I will lead you
This is how I choose to live each moment.
Obedience. Radical and real.
This is how I will walk into whatever He future He has planned.
His will. His way. Any plan I could imagine or create cannot compare.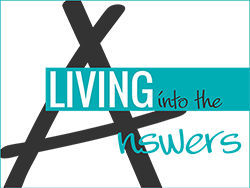 linking with
Diana
pondering
obedience